ACTIVITIES & DISCOVERIES
One of the treasury of our region is the variety of activities it can offer: sports holidays, relaxation, discovery or gourmet: everything is possible! And what a pleasure to evolve in the beautiful setting of Lake Laouzas and the Tarn that managed to be preserved and remain natural.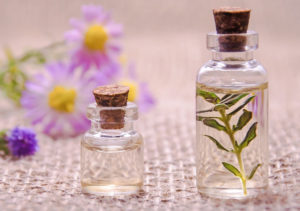 THROUGHOUT THE SUMMER
By preserving a calm and natural atmosphere, we offer our customers and their children some fun, natural activities (discovery workshop, "essential oils" workshop, relaxation session, meeting with chickens and horses…), sports or festive (gourmet and/or musical evenings..) throughout the week.
Everyone has their hobbies!
FOR SPORTS LOVERS
You will find on the site and nearby a lot of activities to spend yourself in this excellent panorama: collective sports field, water activities, hiking, biking or even on horseback. Of course the fishermen will find their happiness with the lake and surrounding rivers.
#TENNIS #FOOT # PING-PONG #VOLLEY #GAME OF BOWLS #BASKETBALL #CANOEING* #PADDLE* #SAILING* #PEDAL BOAT* #ARCHERY* #FISHING* #VTT

TO RELAX YOURSELF

Enjoy this idyllic setting to relax. Some will choose to nap by the waterside while others will go to the relaxation area to enjoy the spa, sauna or massage (800m to Rieumontagné).
There is also on the entertainment base a heated pool for children and adults.
#LAKE #SWIMMING POOL* #HEATED SPA* #SAUNA* #MASSAGE *
FOR NATURE LOVERS

Lake Laouzas and its surrounding forests is full of wildlife and incredible flora. This is an ideal setting for hiking either on foot, bike or horseback.
There are many marked trails and records systems are available at the reception. We provide mountain bike rental on site.
#HIKING #FISHING #MUSHROOMS #WILDLIFE #FLORA #LPO
FOR GOURMETS

We are in a rural region full of good products: "charcuterie" (many traditional cold cooked meats), of course, but also cheese and honey. You can find regional products at the campsite shop and among the many producers in the region. To learn more about the history and manufacture of "charcuterie" in our region you can visit La Maison de la charcuterie in Lacaune.
#TERROIR #SALTING #HAM #CHEESE
FOR GAME PLAYERS
"It's not because you get old that you stop playing, it's because you stop playing that you get old."
Passionate about board games, we want to share our passion: nearly 200 games are available to our customers and 2 new permanent treasure hunts.
You will also find treasure hunts and even an escape room on the theme of the 70s!
#GAME #PLAYFUL #TREASUREGAME

Some activities and places are only open in high season, contact us for more information. —   * Paid activities