Comfort & Nature
Our campsite and our lodges, peaceful and friendly, will please nature lovers. Ideal to relax yourself among wild landscapes or for hiking and outdoor sports or water activities, your holiday at our camping "les Fées du lac" will be a real breath of resourcing air.
Because pictures speak louder than words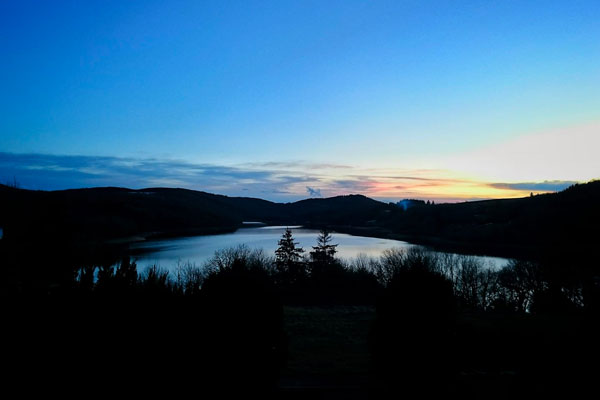 A MAGICAL PLACE
We welcome you in the heart of the Regional Park of Haut-Languedoc, center of the Monts de Lacaune. Enjoy superb panoramic views of the lake Laouzas and the surrounding.
It is in this incredible setting that we propose grassy pitches and comfortable rental with, for most, a breathtaking view of the lake.
OUR DESIRE?
For you to discover or rediscover an incredible area, whether by its scenery, activities or terroir. To allow you to fully enjoy what nature offer us by sharing with you our passion for it.
Find our latest news on our Facebook page:
Camping les Fées du lac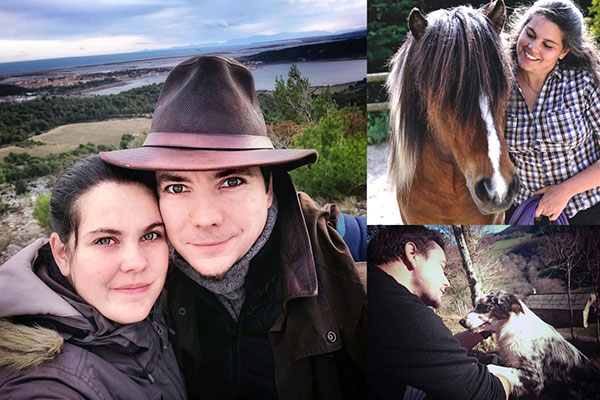 WHO ARE WE ?
Pauline, 37 ans et Pierre-Jean, 42 ans. What we like in no order of preference: good products and good food, animals, hiking, nature, board games, horses (with a weakness for Icelandic horses), sharing, new technologies , geocaching, beekeeping, discovery, music, observation of birds and insects, humor (puns !), tales and legends, chatting, tinkering… And so many other things!

WHAT WAS CRITICAL TO US
Involve our four hens: Plume, Praline, Pomponette and P… Chocolatine (French joke!) in recycling your vegetable peels.
Maintain our little apiary and its first swarms of bees.
Have composters that will take care of some of the rest of your waste.
Offer a mini vegetable garden that will provide you with aromatic herbs and a few vegetables.
Involving our two Icelandic horses in mowing the ground in low and off season.
Welcoming the dogs and horses of our holidaymakers on site.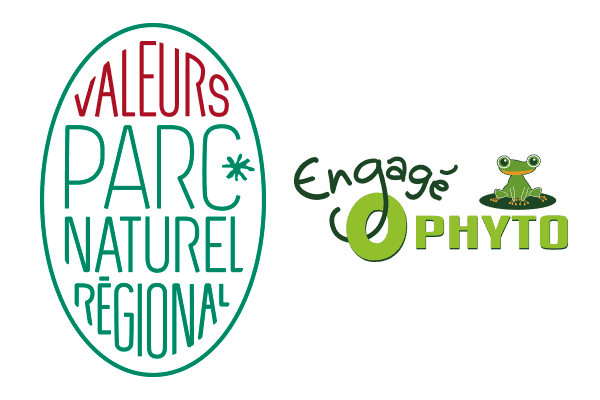 Our engagements
Since 2019 : Valeur Parc Naturel Régional
A way for us to be part of a process of protection and enhancement of nature, but also to highlight the attachment we have for our territory.
Since 2020 : Engagé 0 Phyto
Since the opening of the campsite, we had chosen not to use phytosanitary products and to be part of a responsible approach. It is quite naturally that we wanted to formalize this choice.

Since 2021 : Refuge LPO
We confirm our commitment to the wildlife that surrounds us.

OUR SERVICES

For your comfort, we provide you:
A bar and a snack with panoramic views of the lake;
A small grocery store with essential for holiday as well as regional products;
Two barbecues for your grill;

Many board games

Free wifi on all the site and TV area;
An auditorium, meeting and activity rooms;
You can also rent baby seat and cot, linens, mountain biking …